About Us
Welcome to Liberty Lake Church
Reach people for Christ — Connect them to His family — Make fully devoted Disciples.
Our vision is to reach people with the love of Jesus Christ; connect them to His family; and make disciples. Our approach to achieving this vision is authenticity; we don't pretend to be perfect or have it all together but we follow the one who does; Jesus.
We are family friendly, meaning we keep the whole family in mind and are sensitive to the various family dynamics that exist in our culture. Whether you are single, married or remarried, have a young family, are a recent empty-nester, or retired and trying to find your purpose, you have a place here. We are a family God is building of people from all walks of life. Our desire for each person walking through the door is to join us as we journey with Christ, and grow together in His grace and likeness daily.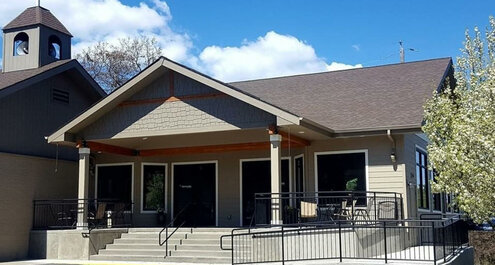 What to expect on Sunday Morning
Come visit us on Sunday morning at 10 am and you will be greeted with friendly faces and a cup of coffee. Our services involve the whole family for our time of worship in music, with the children dismissed to their classes just before the sermon. We are a casual environment with family seating and accommodations for accessibility. Our music is engaging, but not overwhelming, covering old standards to new favorites.
Our congregation is loving, giving, and enjoys a good fellowship dinner; check the calendar for monthly pot-lucks or themed lunches after service.
What we believe
We are a member of the Northern Mountain district of the Evangelical Free Churches of America
Read our statement of faith